Does Your Company Serve Veterans?
Become a Part of NAVR's Mission
NAVR membership is open to all Veteran-owned companies and companies serving the Service Disabled Veteran community and their families.
NAVR exists to support and defend the rights of Veterans to make their own choices on how they receive compensation and benefits.  This Veteran right may seem like common sense but it's not. Many companies serving Veterans are being attacked.  NAVR is an association of companies that has instituted high standards of service to the Veteran community.
Your company's involvement in NAVR strengthens our association and amplifies our voice advocating for Veterans' rights. Our members are our backbone, providing the support and drive to continue our mission.
Is Your Company Serving Veterans?
Contact Us to Learn More About Joining NAVR Today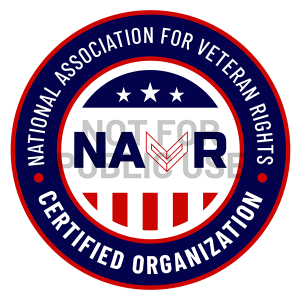 Threats to Veterans' Rights
Your company's commitment and support will ensure Veterans receive the respect, support, and rights they deserve.
Please contact us using the box above to learn more about joining NAVR.